[vc_row][vc_column width="1/2″][vc_column_text]
Arizona Staff MMJ Career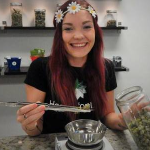 -Unlimited job applications for six months
-Create unique resume profiles
-24/7 profile assistance
–Personalized resume analysis and interview tips
-Save on online courses and workshops
[/vc_column_text][/vc_column][vc_column width="1/2″][vc_column_text]
Referral Network
Only
$49.00
[/vc_column_text][vc_btn title="Sign Up TODAY" style="3d" color="warning" size="lg" link="url:https%3A%2F%2Fstaffmmj.com%2Fproduct%2Fcareer%2F|title:career%20profile||"][/vc_column][/vc_row][vc_row][vc_column][vc_separator color=""][vc_column_text]
RULES & REQUIREMENTS
[/vc_column_text][vc_column_text]Professional cannabis work, when not treated with respect and care, can quickly turn into a careless job. Consuming the wrong strain can sometimes give unwanted effects upon both the mind and the body — someone could choose to eat too much of an edible and ruin a positive experience. And unfortunately, these outcomes affect more than just the person in question — it could jeopardize their longterm benefits of cannabis, and even could cause them to give up on using cannabis for therapeutic issues.
ARIZONA MEDICAL MARIJUANA WORK REQUIREMENTS
All employees, board members, and volunteers of Arizona medical marijuana dispensaries must hold a Dispensary Agent Card.
Only current Dispensary Agents can apply for dispensary agent cards for the dispensary and its employees.
People can not become an Arizona Dispensary Agent if they have been convicted of an excluded felony. This means a crime of violence and/or a violation of state or federal law pertaining to controlled substances if the law was punishable as a felony in the jurisdiction where the person was convicted.
Dispensary Agents must submit a full set fingerprints to the Department of Human Services which may be used in a FBI criminal records check prior to an employment offer. Your fingerprints must be submitted within six months along with your application to the Arizona medical marijuana program. Note: A fingerprint clearance card issued to a teacher or child care worker is not the same type of fingerprint clearance because the list of excluded felony offenses is significantly different.
Along with the application, you must submit a 2 inch X 2 inch photo taken no more than six months prior to the application. Applicants wearing a hat or headgear may be rejected.
All dispensary agent applications must include the dispensary agent attestation form.
Also included in the application should be a copy of the Dispensary Agent's state identification card.
Acceptable identification documents for dispensary agents:
Arizona driver's license issued on or after October 1, 1996; OR
Arizona identification card issued on or after October 1, 1996; OR
Arizona registry identification card; OR
Photograph page in the Dispensary Agent's U.S. passport; OR
An Arizona driver's license or identification card issued before October 1, 1996 AND one of the following:
Birth certificate verifying U.S. citizenship
U.S. Certificate of Naturalization
U.S. Certificate of Citizenship
CONSEQUENCES OF ILLEGAL SERVICE
If an employee sells to a person that does not hold a medical marijuana patient card, they could face criminal charges and fines in the thousands.
MORE RESOURCES
Visit official Arizona Medical Marijuana Program website
Visit the Arizona Legislature website for more information regarding civil penalties and criminal charges.
PROTECTING YOUR BUSINESS & PATRONS
By requiring employees to complete formal training prior to or upon hire, business owners are giving themselves the gift of liability prevention. If a budtender DOES accidentally (or intentionally) sell over the limit, any civil or criminal charges brought against the establishment could potentially be voided. While the employee could still be held responsible, the dispensary has done its due diligence in requiring its staff to be aware of and trained in the laws and practices they need to follow.
Most importantly,  patrons and employees alike will be much safer when the staff has been trained to prevent wrongful situations from occurring. Knowing how to deal with un-carded customers and when to refuse service due to limit allowances could stop a potentially threatening incident from occurring, because the dispensary agent would know the signals and be able to safely stop a negative experience from occurring.[/vc_column_text][/vc_column][/vc_row]