New Job Alert
Never miss a chance!
Let us know your job expectations, so we can find you jobs better!
Contract Afghanistan, Andong, Berlin, Birmingham, Coimbra, Germany, Herat, Japan, Kabul, Korea, Portugal, Tokyo, United Kingdom Advertising - Back-end Developer - Consultant - Customer Service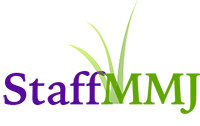 To apply to this job listing, follow the instructions in the posting or create an account at StaffMMJ.com. 
Search Job
Job Types