---
Want start your career training? You've come to the right place!
Staff MMJ helps people just like you find the resources to joining the marijuana work force. In fact, we hosted Arizona's first cannabis job fair in 2015 and have helped hundreds in the U.S. and Canada ever since!
Even if you are not sure what you want to do – think about what you can learn and accomplish with cannabis. Staff MMJ's knowledgeable and supportive team members are here to help you identify and enhance the skills you need to grow your cannabis profession.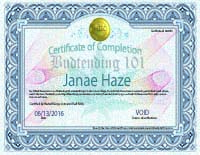 People use the online class programs to learn at home at their own pace. You earn course certification from our respected, dispensary-approved cannabis online cannabis college. We also offer state-specific classes for dispensaries and ancillary marijuana companies!
Grow What You Know
Online Courses
You can take a beginner online course called Budtending 101 for just $99. Each unit contains text material and practice quiz questions. Interactive features such as 'answer validate' help verify what you have learned. After successfully completing the course with an 80% or greater, you will receive a certificate of completion.
Join a Community Driven For Cannabis Collaboration
When you create a free trial account at StaffMMJ.com, you'll join a community of cannabis explorers in sharing exciting experiences and ideas, accessing marijuana job and classes, and receiving personalized support from our Staff MMJ coordinators. Upgrade your account to Gold package and get 50% off any course at Herbal Risings!
Advanced Cannabis Jobs
Those already working in the field, or looking to advance may be interested in an online course for intermediate or advanced cannabis. Each six unit course contains text material on advanced topics such  as concentrates– how they are made and consumed, terpene technology, and the medicine behind therapeutic cannabis science.