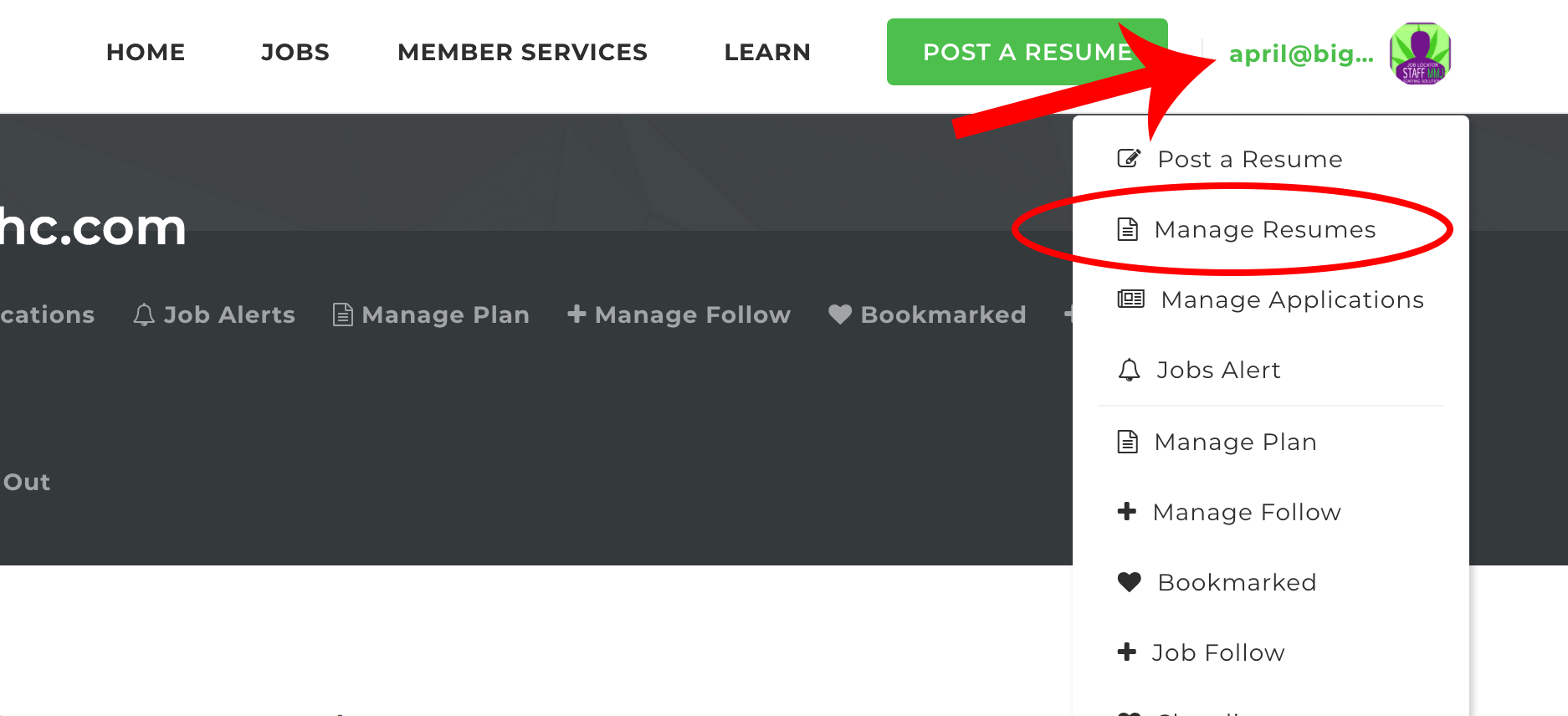 You used our profile builder to create a resume, and now you can not find it. Don't worry, we'll help you find the resume you have created.
Here are the steps to find your resume on StaffMMJ.com.
Make sure you are logged in. Many profile questions are resolved once you are logged into your account.
Click on the top right corner where your user avatar is located.
Click on Manage Resume.
Still need help? Contact us with detailed message of your issue.