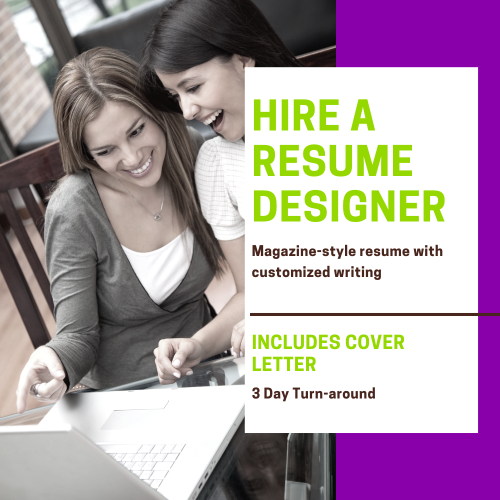 Resume Overhaul
$199.00
What a good resume design can do for you:
Highlight skills in a much more interesting and creative way.
A completely personalized resume that no one else has.
Demonstrate employability in a interesting and creative way.
Organize important information.
A color resume design with infographics, photos, or other graphics.
Description
Hire us to design a color resume for you and we will create a unique visual resume by starting with a template suited to your personality and interests.
Your resume can be created with infographics, or simply a resume with a striking visual design.
Beautiful layouts to create a unique designer resume that stands out from the rest.
This service is an affordable way to gain a resume with great-looking content and design.