I just want to say a big thank you to everyone who attended the August 27th Herbal Risings cannabis industry training class for making it such a great day — there were a lot of great questions and discussions, and it was good to see such a large group make it to the group photo afterwards.
Two Guest Experiences
The guest presentations were a key part of the event, and so a very special thanks of course go to our speakers. Their keynotes are listed below.
Integrating Education Into Personal Wellness, If Elvis Had Used Medical Marijuana, by Ginger Mace (Pain Warrior Crew)
Introduction to the extraction process, including concentrates, vapes, ointments, CBD, THC, and terpenes, by Alex Sandorf (Dos Vapes)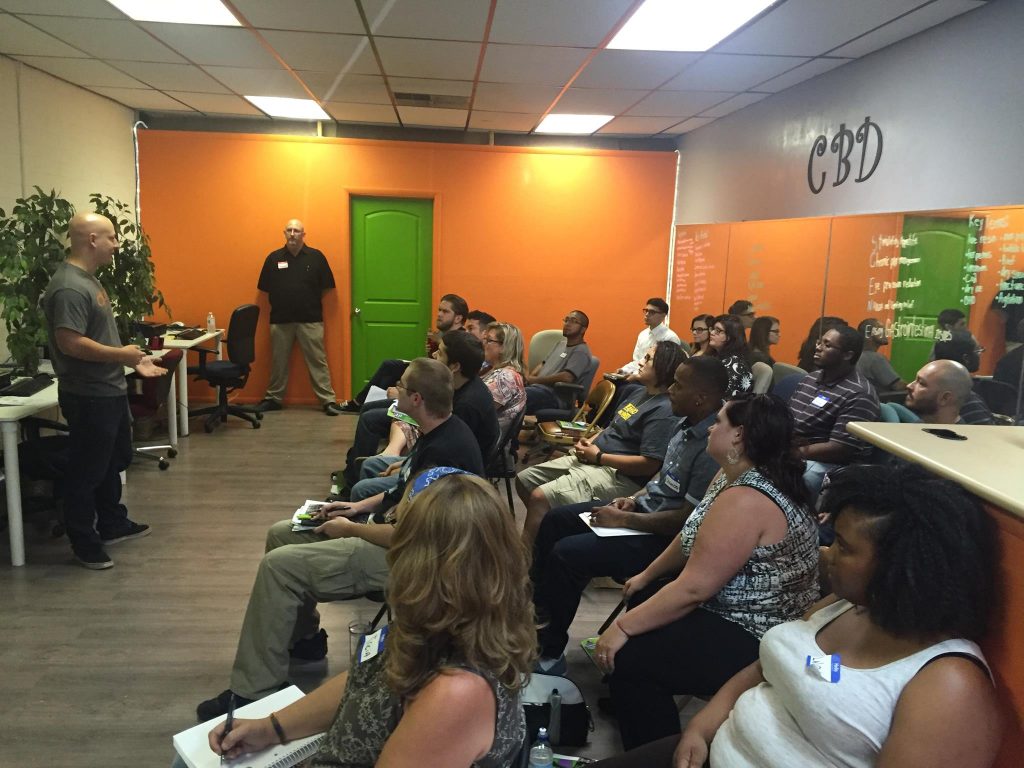 Thanks also go to patient advocate, Dwayne Bratcher, for his excellent presenting at the Herbal Risings class. He gave an enthusiastic talk, and kept the class focused and interested throughout!
As always, a special thank you goes to certifications director, Chad Olshavsky, for his inspiring introduction to Staff MMJ's history and mission.
Ashley, Hailee, and Chad were snapping photos throughout the class, and you can see their photos at:
Alex Sandorf of Dos Vapes
An introduction from Chad Olshavsky 
We also want to mention the other members of our back-of-house team for going above and beyond to make each class event a success. Thank you, Kayleen, Josh, Michael, and Gene!
Last but certainly not least, we are very grateful for the tremendous support the Arizona cannabis community has offered to Staff MMJ. Without the help of the guest speakers: the activists, the patient advocates, and cannabis enthusiasts of Arizona, we wouldn't be the dispensary's choice for quality budtender education.
See you at the next class in September!
(For anyone who attended the class and is looking for resume assistance, email me at April@StaffMMJ.com. )